John Betts - Fine Minerals, New York, NY
Dealers of Fine Minerals and Natural Crystal Clusters since 1989.
Sailboat Restoration

---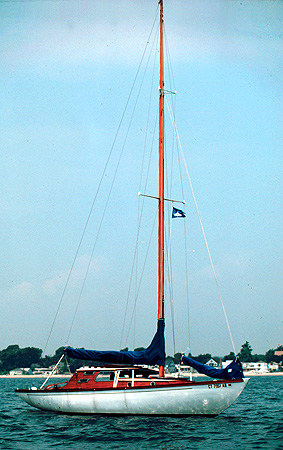 At anchor at the pilots refuge. This is a manmade harbor off Westbrook, Connecticut where the ships pilots could safely wait for the large cargo ships to enter the Long Island Sound. The ships pilots would race each other out to see who would get there first and win the job of guiding the large ship into port.
We loved to sail out on a hot day and get away from the heat and enjoy the sea breeze. During the first two years of the restoration we could not leave port. We were stuck in the marina. Others around us were going out every day. One couple complained that it was too windy out there, because they liked to play cards. And we couldn't even leave the harbor! We were motivated to finish the restoration that year...