John Betts - Fine Minerals, New York, NY
Dealers of Fine Minerals and Natural Crystal Clusters since 1989.
Sailboat Restoration

---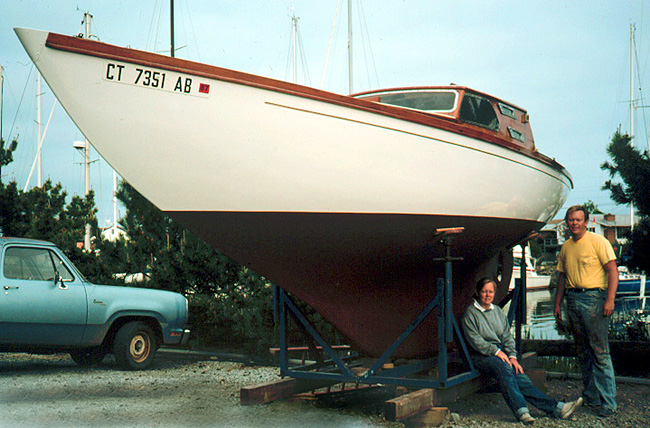 This is a similar view of the exterior on launch day. That is Judy and me as we wait for the big travelift to come over and pick up the boat to lower it into the water. Hard to see in this photo but we rebuilt the rudder, rudder post and all the bronze fittings below the waterline. Above the waterline the hull was smooth and fair. During the entire process only hand tools were used. Though some were power, we did not have the benefit of a table saw, drill press, or other common shop tools.
We christened the boat Charrette, a french word for the cart that took the prisoners to the guillotine. This word is also used by architects when describing long hours of work, often all night, prior to a deadline.