John Betts - Fine Minerals, New York, NY
Dealers of Fine Minerals and Natural Crystal Clusters since 1989.
Sailboat Restoration

---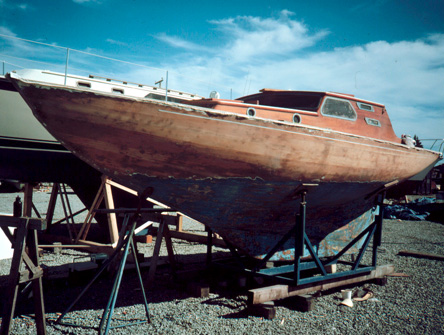 This is a view after we stripped the hull down to the waterline. The boat was originally finished bright (no paint). When a hull is finished bright ,the planking cannot be caulked otherwise obtrusive seam lines are visible. So the plankling is fit tightly to eliminate the need for caulking. But this placed great strain on the oak frames. 22 frames were broken over the years and had to be replaced or sistered by us during the restoration.