John Betts - Fine Minerals, New York, NY
Dealers of Fine Minerals and Natural Crystal Clusters since 1989.
Sailboat Restoration

---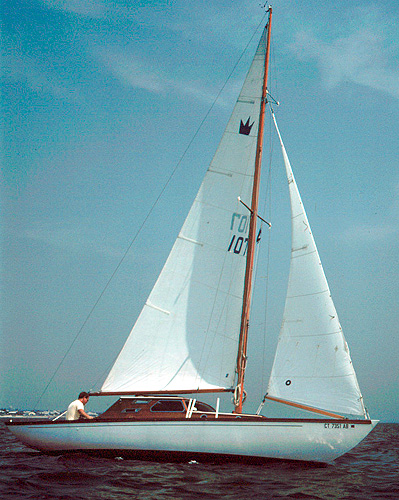 This shot was taken during year three. I cast Judy off in our dinghy so she could take the photo. You can clearly see the club-footed jib. The jibboom alowed the jib to tack without need for any adjusting the sheet. The boat was 28 feet long but only 7 feet wide, very narrow by todays standards. This made her fast in light air, a common occurrence on the Long Island Sound (known locally as The Dead Sea) wher we kept her.