John Betts - Fine Minerals, New York, NY
Dealers of Fine Minerals and Natural Crystal Clusters since 1989.
Sailboat Restoration

---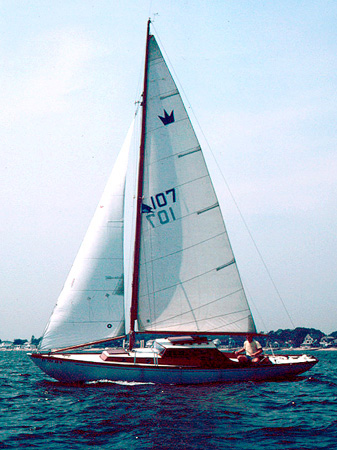 Sailing around Newport harbor on a beautiful day during the Wooden Boat Show.
We sold the boat at the show. The return trip to Connecticut was strange. We didn't own the boat anymore. But we had 5 days left of cruising to get home. It was hard to relax and enjoy the return sail.
My wife still complains that we sold the boat too soon after completing the restoration. She accuses me of planning the same when the restoration of our New York City home is complete. But it is the knowledge of all the little things that still had to be done or weren't done properly the kept nagging at me.
Would we do it again? Yes.