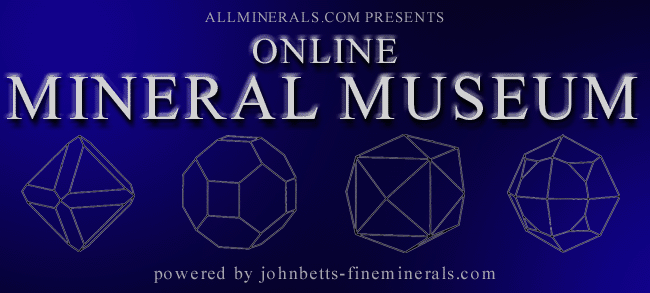 Pectolite from Poudrette Quarry, Mont Saint-Hilaire, Québec, Canada
Photo below under shortwave ultraviolet illumination: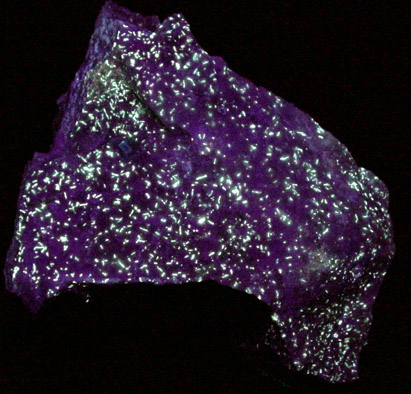 | | |
| --- | --- |
| DESCRIPTION: | No. 40812 |
| Mineral: | Pectolite |
| Locality: | Poudrette Quarry, Mont Saint-Hilaire, Québec, Canada |
| Description: | Large translucent gray pectolite crystals in a shallow cavity on one corner of matrix. The pectolite crystals have silky surface luster and whitish termination faces. The matrix has many small specks that fluoresce bright green under UV illumination. Ex. Steve Chamberlain collection #5896; ex. Canadian Museum of Nature; ex. Jacques Bradley collection |
| Overall Size: | 9x8x6 cm |
| Crystals: | 1-12 mm |
| Status: | Sold - Posted here for reference only |
| Buy similar: | Minerals from Canada > Zeolites and Associated Minerals |
---
Buy Pectolite at: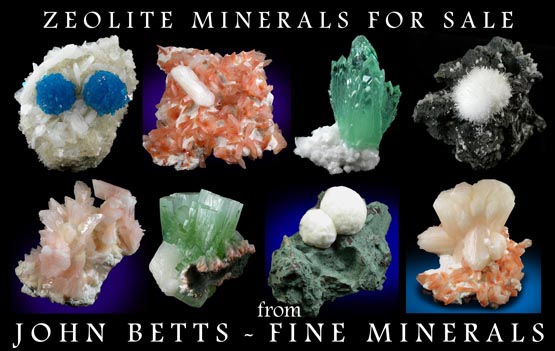 © AllMinerals/JohnBetts-FineMinerals All Rights Reserved
The minerals illustrated on this site are presented for reference purposes only. The owner of this site did not collect the minerals and collectors should not assume access is permitted to the property based on inclusion in this museum. Please contact the property owner to obtain legal permission before entering private property.