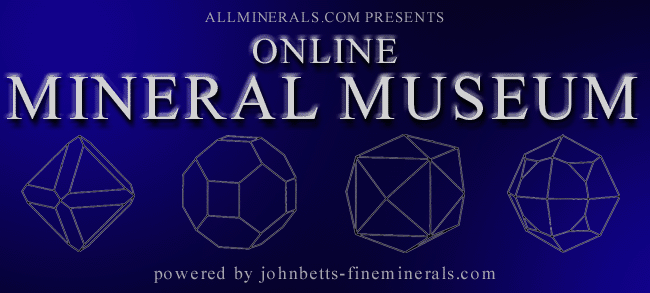 Liddicoatite Tourmaline (mounted set of 2 matched polished slices from a single crystal) from Alakamisy Itenina, south of Antsirabé, Fianarantsoa, Haute Matsiatra, Madagascar (Type Locality for Liddicoatite = near Antsirabé)
| | |
| --- | --- |
| DESCRIPTION: | No. 51707 |
| Mineral: | Liddicoatite Tourmaline (mounted set of 2 matched polished slices from a single crystal) |
| Locality: | Alakamisy Itenina, south of Antsirabé, Fianarantsoa, Haute Matsiatra, Madagascar (Type Locality for Liddicoatite = near Antsirabé) |
| Description: | Two matched liddicoatite tourmaline crystal slices mounted in a 12x17 cm acrylic display mount that is easily opened. The liddicoatite tourmaline slices have outer zones of green and hot-pink around the edges and green-black center zone. Weight: 60.4 grams/pair |
| Overall Size: | 96x71x1.5 mm each |
| Crystals: | 1.5 mm thick slices |
| Status: | Sold - Posted here for reference only |
| Buy similar: | Minerals from Africa > Liddicoatite Tourmaline Slices |
---
Buy Liddicoatite Tourmaline (mounted set of 2 matched polished slices from a single crystal) at: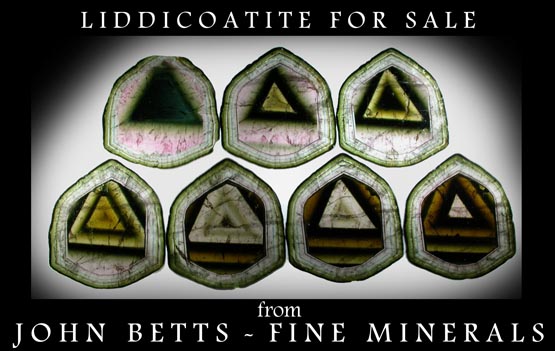 © AllMinerals/JohnBetts-FineMinerals All Rights Reserved
The minerals illustrated on this site are presented for reference purposes only. The owner of this site did not collect the minerals and collectors should not assume access is permitted to the property based on inclusion in this museum. Please contact the property owner to obtain legal permission before entering private property.