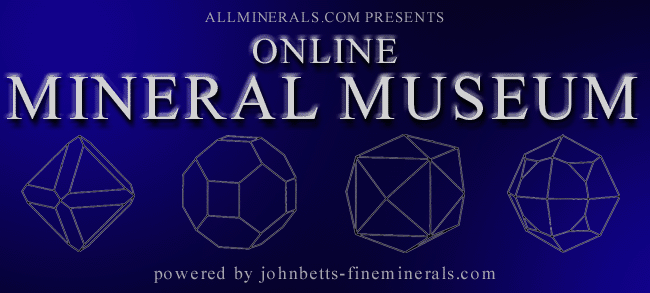 Barite with Fluorite from north end of the Dugway Range, Tooele County, Utah
Photo below under shortwave ultraviolet illumination:
| | |
| --- | --- |
| DESCRIPTION: | No. 60290 |
| Mineral: | Barite with Fluorite |
| Locality: | north end of the Dugway Range, Tooele County, Utah |
| Description: | Colorless bladed translucent barite crystals to 60 mm with small etched colorless fluorite crystals to 1 mm in the crevices between the barite crystals. For information on this find see Barite and Fluorite From the Dugway Mountains in Mineral News v.3#4. Ex. W. Keller #6051; originally acquired from D. Waisman |
| Overall Size: | 8x7x5 cm |
| Crystals: | 1-60 mm |
| Status: | Sold - Posted here for reference only |
| Buy similar: | Minerals from Rocky Mountain States, USA > Barite Specimens |
---
Buy Barite with Fluorite at: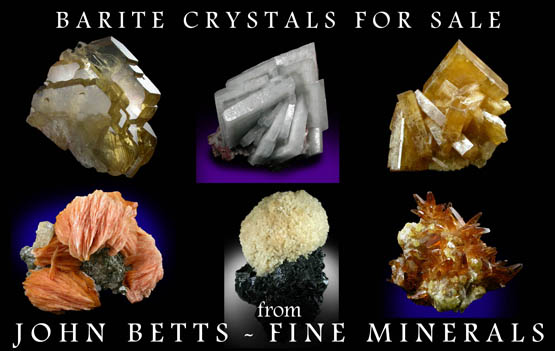 © AllMinerals/JohnBetts-FineMinerals All Rights Reserved
The minerals illustrated on this site are presented for reference purposes only. The owner of this site did not collect the minerals and collectors should not assume access is permitted to the property based on inclusion in this museum. Please contact the property owner to obtain legal permission before entering private property.