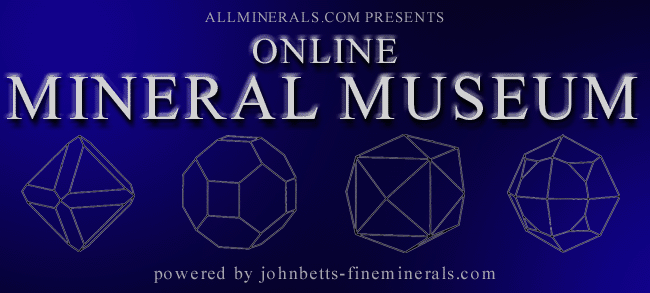 Gahnite from Franklin District, Sussex County, New Jersey
Photo below under shortwave ultraviolet illumination: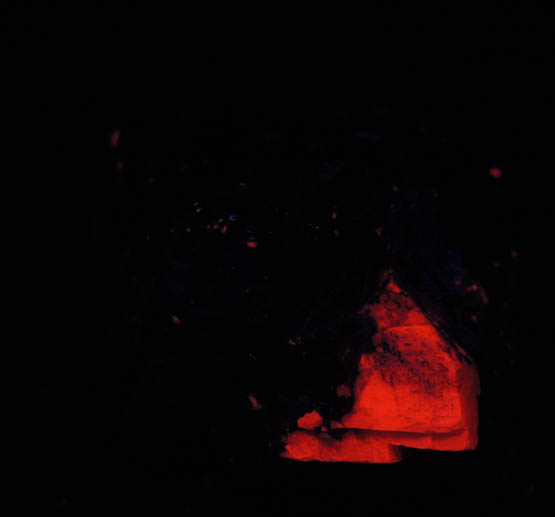 | | |
| --- | --- |
| DESCRIPTION: | No. 63347 |
| Mineral: | Gahnite |
| Locality: | Franklin District, Sussex County, New Jersey |
| Description: | Large black gahnite crystal with remnants of white calcite that fluoresces orange under SW UV illumination. The gahnite crystal is octahedral form with flat, lustrous faces that are pitted because it crystallized simultaneously with the calcite. Ex. Mort Metersky collection #Zn-36, director of International Calcite Collectors Association; ex. Fred Muth collection in 1973 |
| Overall Size: | 4x3x2.5 cm |
| Crystals: | 40 mm |
| Archived: | For reference only |
| Buy similar: | Minerals from New York & New Jersey, USA > Fluorescent Minerals |
---
Buy Gahnite at:
© AllMinerals/JohnBetts-FineMinerals All Rights Reserved
The minerals illustrated on this site are presented for reference purposes only. The owner of this site did not collect the minerals and collectors should not assume access is permitted to the property based on inclusion in this museum. Please contact the property owner to obtain legal permission before entering private property.