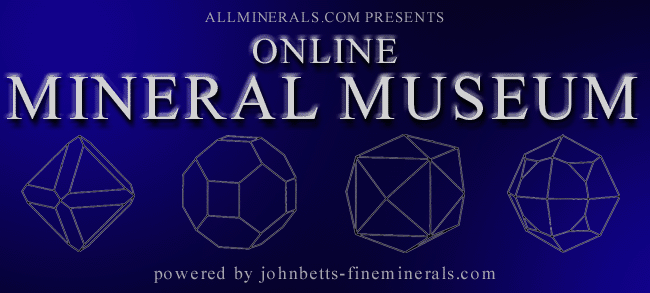 Topaz with Hyalite Opal from Villa de Arriaga, San Luis Potosi, Mexico
Photo below under shortwave ultraviolet illumination: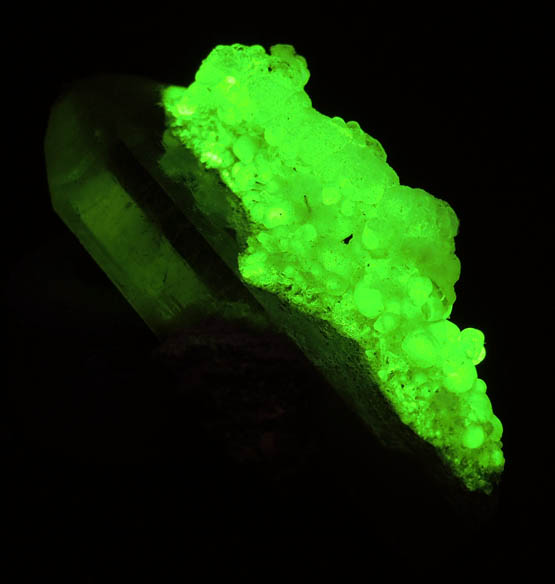 | | |
| --- | --- |
| DESCRIPTION: | No. 72272 |
| Mineral: | Topaz with Hyalite Opal |
| Locality: | Villa de Arriaga, San Luis Potosi, Mexico |
| Description: | Lustrous transparent red-brown doubly-terminated topaz crystal with rounded formations of transparent colorless hyalite opal that fluoresce green under SW UV illumination. The topaz is colored by microscopic hematite and hair-like rutile inclusions. Ex. G. McLoughlin collection; ex. Ruggiero collection, originally acquired in 1976 |
| Overall Size: | 38x19x8 mm |
| Crystals: | micro to 38 mm |
| Status: | Sold - Posted here for reference only |
| Buy similar: | Minerals from Mexico > Gem Minerals |
---
Buy Topaz with Hyalite Opal at:
© AllMinerals/JohnBetts-FineMinerals All Rights Reserved
The minerals illustrated on this site are presented for reference purposes only. The owner of this site did not collect the minerals and collectors should not assume access is permitted to the property based on inclusion in this museum. Please contact the property owner to obtain legal permission before entering private property.