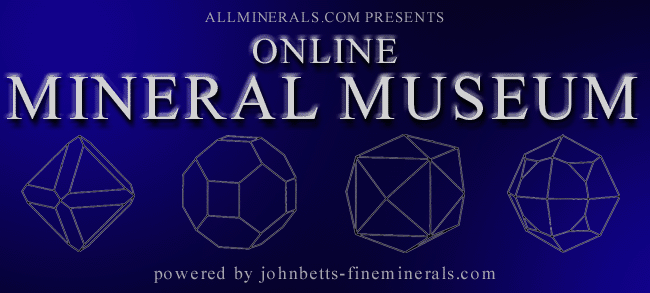 Stolzite pseudomorphs after Scheelite from Darwin District, Inyo County, California
Photo below under shortwave ultraviolet illumination: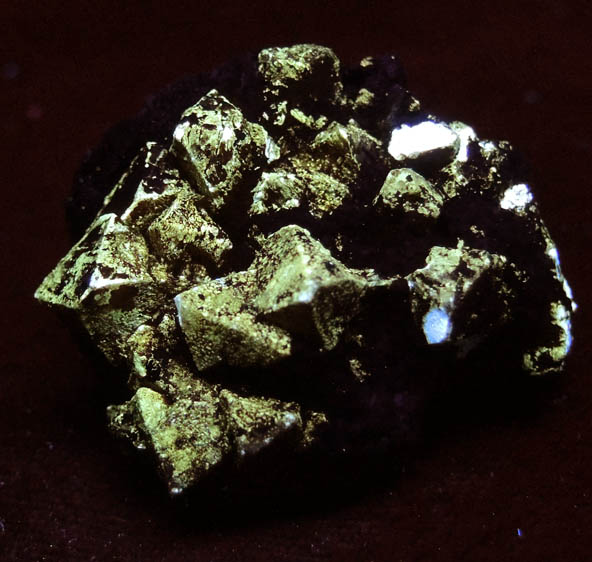 | | |
| --- | --- |
| DESCRIPTION: | No. 72821 |
| Mineral: | Stolzite pseudomorphs after Scheelite |
| Locality: | Darwin District, Inyo County, California |
| Description: | Cluster of interconnected greenish-gray stolzite pseudomorphs after octahedral scheelite crystals on brown limonite gossan. The scheelite crystallized first, then partially altered to stolzite, resulting in stolzite pseudomorphs with scheelite cores. Ex. W. B. Thompson collection; ex. Dr. Joseph Springall (1811-1895) of Dexter, Maine |
| Overall Size: | 3.5x3.5x3 cm |
| Crystals: | 3-8 mm |
| Archived: | For reference only |
| Buy similar: | Minerals from Western States, USA > Pseudomorphs (False Form) |
---
Buy Stolzite pseudomorphs after Scheelite at: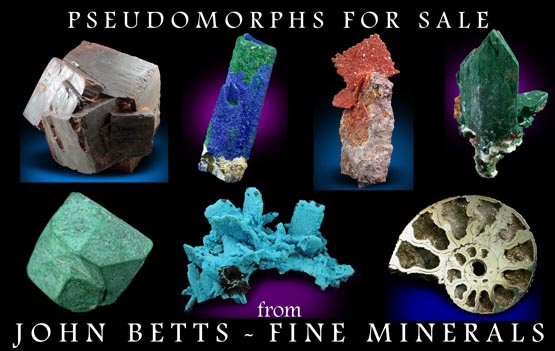 © AllMinerals/JohnBetts-FineMinerals All Rights Reserved
The minerals illustrated on this site are presented for reference purposes only. The owner of this site did not collect the minerals and collectors should not assume access is permitted to the property based on inclusion in this museum. Please contact the property owner to obtain legal permission before entering private property.