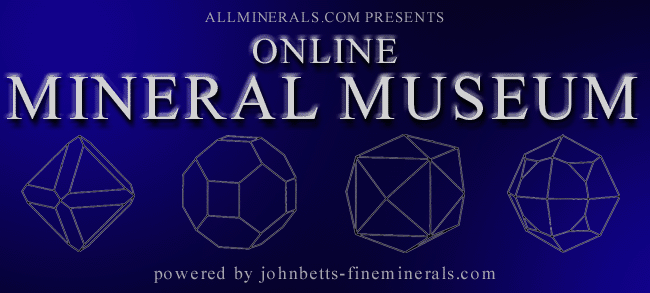 Stilbite and Calcite from Moore's Station Quarry, Mercer County, New Jersey
Photo below under shortwave ultraviolet illumination: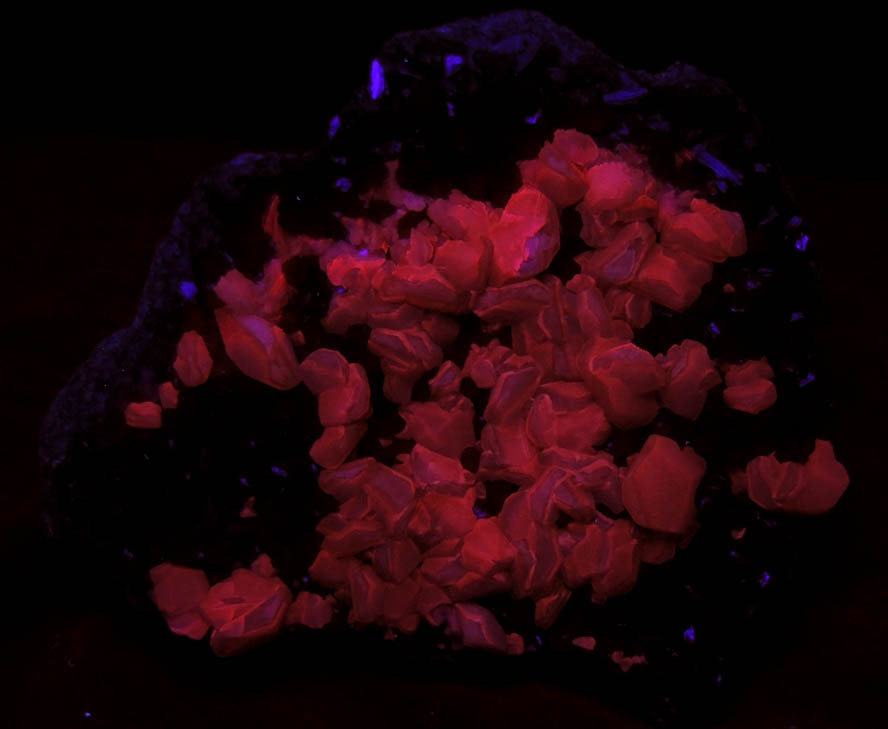 Photo below under longwave ultraviolet illumination: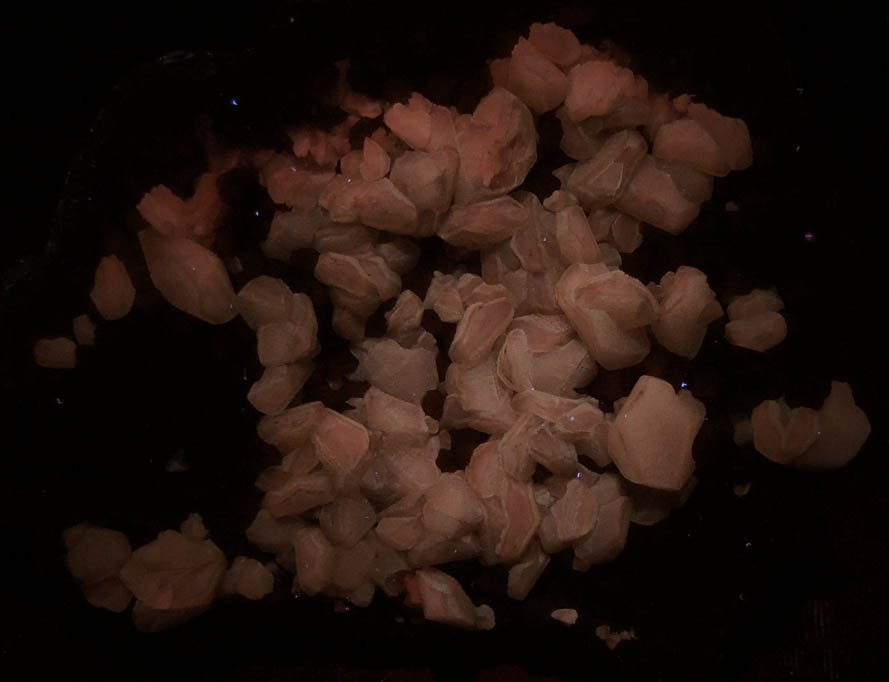 | | |
| --- | --- |
| DESCRIPTION: | No. 76209 |
| Mineral: | Stilbite and Calcite |
| Locality: | Moore's Station Quarry, Mercer County, New Jersey |
| Description: | Large plate of lustrous translucent orange-brown bladed stilbite crystals to 8 mm in tapered aggregates of sub-parallel crystals with translucent gray calcite crystals to 15 mm that tabular hexagonal form dominated by rhombohedral terminations faces. Ex. John Geiges collection. The calcite fluoresce red under SW and pink under LW ultraviolet illumination |
| Overall Size: | 11.5x11x4.5 cm |
| Crystals: | 3-15 mm |
| Status: | Sold - Posted here for reference only |
| Buy similar: | Minerals from New York & New Jersey, USA > Zeolites and Associated Minerals |
---
Buy Stilbite and Calcite at: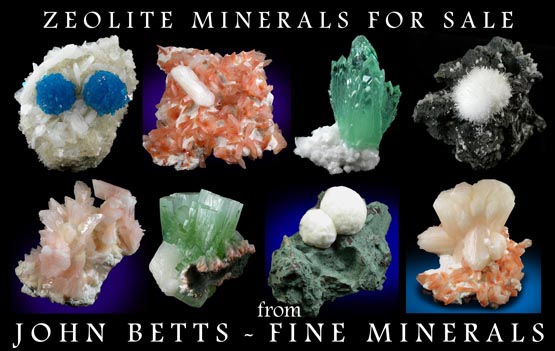 © AllMinerals/JohnBetts-FineMinerals All Rights Reserved
The minerals illustrated on this site are presented for reference purposes only. The owner of this site did not collect the minerals and collectors should not assume access is permitted to the property based on inclusion in this museum. Please contact the property owner to obtain legal permission before entering private property.