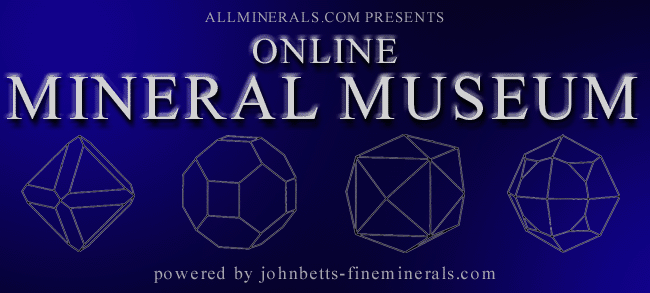 Fluorite on Quartz from Judith Lynn Claim, Pine Canyon, Grant County, New Mexico
Photo below under longwave ultraviolet illumination: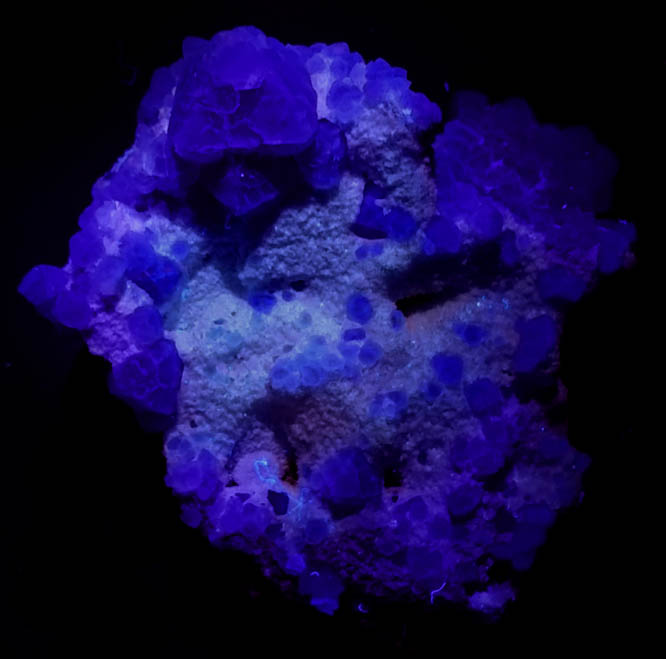 | | |
| --- | --- |
| DESCRIPTION: | No. 76572 |
| Mineral: | Fluorite on Quartz |
| Locality: | Judith Lynn Claim, Pine Canyon, Grant County, New Mexico |
| Description: | Double-sided cluster of transparent deep-purple octahedral fluorite crystals etched from milky quartz matrix. The fluorite crystals have convex faces composed of microscopic subparallel faces that give the fluorite a waxy luster. Collected ca. 1991. The fluorite fluoresces dull violet under longwave UV illumination |
| Overall Size: | 7x6.5x3.5 cm |
| Crystals: | 1-14 mm |
| Status: | Sold - Posted here for reference only |
| Buy similar: | Minerals from Arizona & New Mexico, USA > Fluorite Specimens |
---
Buy Fluorite on Quartz at: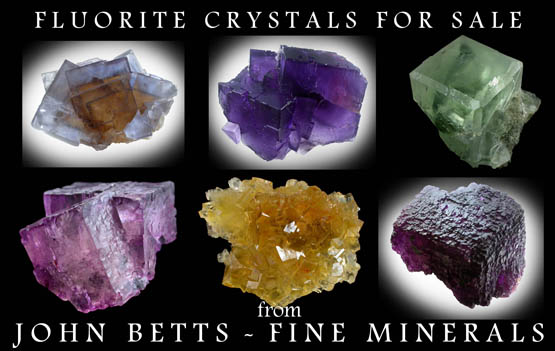 © AllMinerals/JohnBetts-FineMinerals All Rights Reserved
The minerals illustrated on this site are presented for reference purposes only. The owner of this site did not collect the minerals and collectors should not assume access is permitted to the property based on inclusion in this museum. Please contact the property owner to obtain legal permission before entering private property.