---

Herkimer Diamond Collecting Sites near Fonda, New York

---
This web page is provided as a resource to mineral collectors.
Contact the property owner before entering the property to obtain written permission to collect minerals.
John Betts does not own this property and he cannot grant permission to enter the site.

Hickory Hill Diamond Diggings, Fonda, N.Y.
Minerals: Flawless double terminated quartz crystals (Herkimer Diamonds)
Description: These mines are famous for water-clear, Herkimer diamonds (double terminated quartz crystals.) Pockets can contain hundreds of these beautiful crystals often in clusters and occasionally containing water or bubble inclusions. Last year while they were digging a pit for an outhouse they dug up grapefruit sized crystals just in the topsoil! This site offers hard rock collecting for those that have the energy. For the less energetic you can screen through the soil and find crystals that have weathered from the rock.
Bring: Screens, hand tools, prybars, sledge hammers, insect repellent.
Only open three weekends a year (Memorial Day, July Fourth, and Labor Day.)
"Diamond Acres", Fonda, N.Y. (Also known as Hastings Farm)
Minerals: Flawless double terminated quartz crystals (Herkimer Diamonds)
Description: This location is open year round. For a fee you can collect daily.
Area Motels: Clover Leaf Motel - 518-853-3456; Riverside Motel - 518-853-3314
DO NOT CALL THE OWNER OF THIS WEB SITE REQUESTING PERMISSION OR MORE INFORMATION.
EVERYHTING KNOWN IS PRESENTED HERE ON THE PAGE.
This locality information is for reference purposes only. You should never attempt to visit any mineral localities listed on this site without written permission of the land owner and/or mineral rights owner and that you follow all safety precautions necessary to protect yourself and the property. Unfortunately, the status of mineral collecting sites change often. Inclusion in this site does not give an individual the right to trespass. ALWAYS ASK PERMISSION prior to entering a collecting location. ALWAYS RESPECT THE PROPERTY OWNER, you are his guest. Never enter a property posted no trespassing. When in doubt, do not enter the property.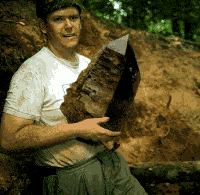 Please support our sponsor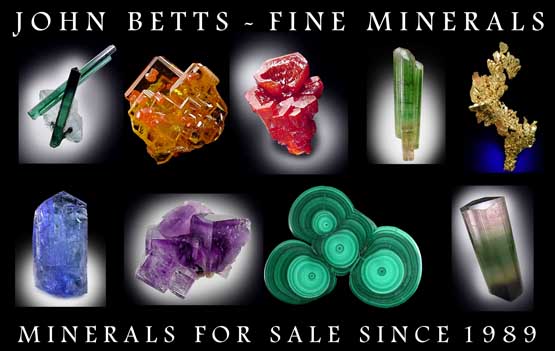 © John H. Betts - All Rights Reserved