---

Limecrest Quarry, Sparta, New Jersey

---
CLOSED
Minerals: Corundum, graphite, tremolite, galena, fluorite, sphalerite, spinel, barite, calcite, brown tourmaline, fluorescent norbergite, tremolite.
Bring: hard hat, hard toe boots, membership card, hand tools, prybars, sledge hammers, insect repellent, food and water, sunglasses, rain gear (the trip is rain or shine).
NOTE This is an operating quarry. They are required by law to enforce the hard hat and hard toe boot rules. You must have this equipment in order to be admitted.
Directions: Take George Washington Bridge to Route 80 west. Near Dover, exit to Rt. 15 north. Stay on Rt. 15 through Sparta. After Sparta the road narrows to undivided highway. About 1/2 mile beyond look for a flashing light at an intersection, turn left. Follow this road around to the quarry (it will jog right around the north end of the quarry) The entrance is around on the south side. You will see a line of other cars waiting. The gate is opened at 9:00 a.m. Arrive early to avoid the line to sign in.
Sample Minerals from this location: Pyrite, Galena, Pyrite2, Amphibole, Spinel, Galena2, Unknown, Tremolite
This locality information is for reference purposes only. You should never attempt to visit any mineral localities listed on this site without written permission of the land owner and/or mineral rights owner and that you follow all safety precautions necessary to protect yourself and the property. Unfortunately, the status of mineral collecting sites change often. Inclusion in this site does not give an individual the right to trespass. ALWAYS ASK PERMISSION prior to entering a collecting location. ALWAYS RESPECT THE PROPERTY OWNER, you are his guest. Never enter a property posted no trespassing. When in doubt, do not enter the property.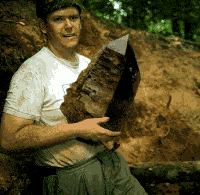 Please support our sponsor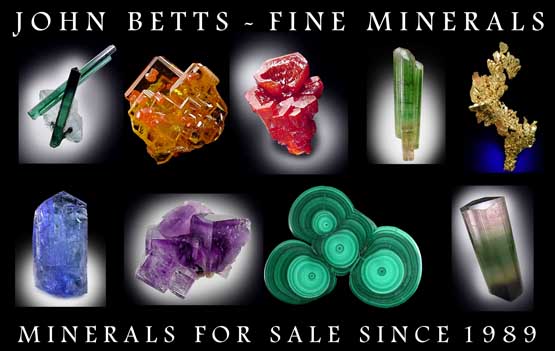 © John H. Betts - All Rights Reserved