---

Southwest Chester & Brookdale Mines, Phoenixville, Pennsylvania

---
This web page is provided as a resource to mineral collectors.
Contact the property owner before entering the property to obtain written permission to collect minerals.
John Betts does not own this property and he cannot grant permission to enter the site.

Minerals: Grass green pyromorphite, galena, wulfenite, cerrusite, quartz crystals.
Description: The Brookdale Mine and the other area mines are famous classic localities for mineral collecting in the northeast. They are known for the lead minerals that it produced. Presently the Pickering Valley Golf Course occupies the site. But the owners have been careful to preserve the site of the mines for collecting.
Because the mines has not operated in many years, dig in the mine dumps, where the unused rock was deposited. You will need digging tools and should dress in old clothes. You can easily collect quartz crystals here, the old timers would throw away any crystal smaller than a coke bottle! But the real prize are the pyromorphite crystals on quartz. These are grass green and show typical barrel shaped crystals. Other minerals listed below are rarer and much harder to find.
There are two mines on the golf course. The Southwest Chester Mine is north of the green of the thirteenth hole. The Brookdale Mine is downhill from the Pro Shop in the woods. The old smokestack can easily be seen at the site. Because you will be disturbing the golfers, stay together as a group at all times. At all times respect the golfers who are using the course, stay off the grass and keep to the cart paths.
Bring: Hand tools, shovel, garden tool for digging, insect repellent, food and water, sunglasses,
Directions: From Route 23, just east of downtown Phoenixville, turn south on White Horse Road. Bear left at the fork after the small bridge, staying on White Horse Road. Proceed to the Pickering Valley Golf Club. Inquire at the pro shop for the mine locations. Respect the clubmembers and golfers by being quiet and park away from the main area of the club.
DO NOT CALL THE OWNER OF THIS WEB SITE REQUESTING PERMISSION OR MORE INFORMATION.
EVERYHTING KNOWN IS PRESENTED HERE ON THE PAGE.
This locality information is for reference purposes only. You should never attempt to visit any mineral localities listed on this site without written permission of the land owner and/or mineral rights owner and that you follow all safety precautions necessary to protect yourself and the property. Unfortunately, the status of mineral collecting sites change often. Inclusion in this site does not give an individual the right to trespass. ALWAYS ASK PERMISSION prior to entering a collecting location. ALWAYS RESPECT THE PROPERTY OWNER, you are his guest. Never enter a property posted no trespassing. When in doubt, do not enter the property.
---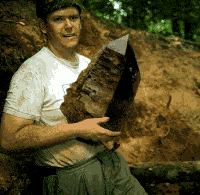 Please support our sponsor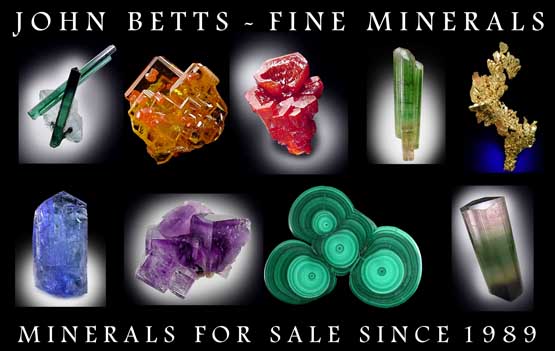 © John H. Betts - All Rights Reserved